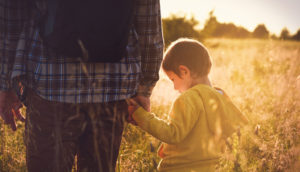 Alcoholism and drug addiction are serious problems that cause numerous problems in Canada. If you or anybody you know are struggling with an addiction, it is imperative that you help the affected individual to a reputable Substance Abuse service provider where professional help is provided at a reasonable cost.
An Internationally Certified Alcohol and Drug Counsellor is a person primarily involved in assessing individuals who are experiencing problematic substance use, and then providing recommendations re a course of treatment.
When selecting a good Canadian addiction service provider, make sure that you do your due diligence so that your loved ones get the best possible treatment. A thorough clinical assessment with an Internationally Certified Alcohol and Drug Counsellor (ICADC) is your best bet.
Setting the international standards for competency-based certification programs through testing and credentialing of addiction professionals for since 1981, the International Certification & Reciprocity Consortium is the largest credentialing organization in the world for substance abuse counsellors. Incorporated in 1981, the International Certification & Reciprocity Consortium represents 22 countries and six Native American territories, incorporates 76 Member Boards, including 44 U.S. states, the District of Columbia, two U.S. territories, and three branches of the U.S. military.
In order to earn the designation ICADC, each counsellor must accomplish the following:
Experience
6000 hours of supervised work experience specific to the Alcohol and drug field.
Education
270 hours specific to the substance abuse.  Six hours must be specific to counsellor ethics.
Supervision
300 hours specific to substance abuse must be supervised by an individual with at a minimum an ICADC designation.
Examination
Applicants must submit a Case Presentation for review, and then must pass the IC&RC International Written Examination.
Code of Ethics
Applicants must sign a code of ethics statement or affirmation statement.