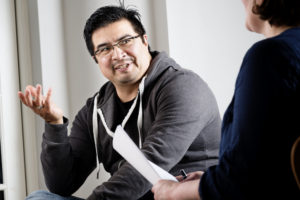 Sometimes we can think we are set up with the right tools to handle whatever comes our way in recovery but even those with the strongest recovery program can fall prey to unforeseen events such as what's going on with the world today.
The isolation and fear that the global pandemic has caused is concern for any person in recovery. The structure you may have used to maintain your sobriety thus far may feel very threatened by COVID-19, but falling back into old ways is not inevitable.
There are temptations and triggers for people practicing sober living in the best of times, when you aren't forced to stay home with your own thoughts and vices.
TRIGGERS
There are temptations and triggers for people practicing sober living in the best of times, when you aren't forced to stay home with your own thoughts and vices. During the time of COVID-19 in Canada people in recovery are facing a reality that has shaken their foundation and put their triggers front and center:
Stress and anxiety: Drugs and alcohol are an easy choice to separate or numb yourself to stressful and anxious thoughts and feelings.
Isolation: Losing proximity to typical support systems and outlets that help a person stay sober can lead to self-medicating in order to deal with the uncomfortable feelings and loneliness.
Boredom: Having too much time on your hands and no usual activities to fill it is an invitation to delve back into the substances that are guaranteed to distract from reality.
HOW TO GET SUPPORT WHEN YOU'RE SOCIAL DISTANCING IN RECOVERY IN CANADA
While the rug may have been swept out from under all of us, support for sober living isn't going anywhere. There are many ways to get the robust support you need even when social distancing.
Outpatient treatment: If you're in a rehab program already, engage more to further insulate yourself from temptations, even if this means doing so virtually. Attend online meetings, engage in chatrooms, stay connected.
Telehealth services: Many people in rehab are also dealing with other health conditions at the same time. Make good use of telehealth services to maintain appointments with doctors and therapists.
Check-in: Ask others to help you be accountable. Find two or three trustworthy and important people you can check in with daily and who will give you support and keep you focused on your goals.
TIPS FOR STAYING SOBER DURING COVID-19 IN CANADA
We are living in a time of unprecedented chaos. The world was quiet when the lockdown first began, but it's gotten louder with every passing day, and the call to delve right back into the comforts you once relied upon for relief from the discomfort is tempting. Help the unpleasantness subside by practicing methods for staying sober.
Maintain connections with people. Whether you're single and alone or paired up and living with your family, maintain connections with people. Talk about how you're feeling. Be honest about temptations or if you fear you're beginning to falter. Allow others to help you.
Establish a routine. Knowing where you'll be and what you'll be doing from the moment you rise until you go to bed is necessary for someone in recovery. You don't need downtime to give your thoughts time to wander and give you an opportunity to relapse. Make a schedule and stick to it.
Stay busy. Try out that new hobby or activity that you haven't had time for up to now, like cross stitch, diamond painting by number, or putting a puzzle together. Do some remodeling or redecorating. Keep your mind and body busy.
Balance your technology usage. Limit your exposure to the news and social media, but don't ditch the phone or computer entirely. Use your screens to stay connected to your support system, whether you're talking on the phone or doing a video chat.
Make sure all temptations are out of the house. Anyone in recovery should already be living in a home free of drugs or drinks, but quarantine can see those things sneak back in, especially if you live with someone who can partake. Discuss your parameters with your roommate or loved ones about how your home needs to remain a drug- and alcohol-free space.
Stay active. If your existing exercise routine has been derailed by gym closings or the inability to leave your home, seek out new ways to move every day, whether that means using an exercise app for yoga or interval training, running laps in your backyard, or going up and down the stairs over and over again.
Breathe: Part of successful sober living is relying on a higher power to guide you, so whether that happens through prayer, meditation, journaling, yoga, or otherwise, connect to that element and hang on.
If you are struggling with your recovery during COVID-19, know that you are not alone and there are people ready to help you maintain your sobriety with the safest measures possible. Call us toll free at 1-888-988-5346. We are here to listen and help.
WARNING SIGNS OF AN IMPENDING RELAPSE
Relapse is more common than you think. To help you avoid this, you need to be able to identify warning signs that lead to relapse and take action to keep them from progressing. Here are the warning signs you need to be aware about:
Shift in Attitude
If you experience a sudden change or shift in attitude when it comes to participating in recovery programs, therapy, support group, or anything that has something to with staying sober, then something must be up.
Increase in Stress in Your Life
Once you've completed a treatment program at a rehab centre in Canada, returning to the real world can be challenging. Many stressful situations will present themselves. It's best to avoid them, but in the event of a stressful situation, remain calm and remember what was taught to you in rehab. It's also best to change the environment if necessary, especially if there are a lot of drug activities in your neighbourhood.
Denial Mode
Instead of being in denial about having a drug or alcohol problem, you're now in denial that the stress is getting to you. You're trying to tell yourself that everything's okay and that you've got everything under control, even when it's not. It's best to share these feelings with others, especially to your support group.
You're Experiencing Withdrawal Syndromes
During times of elevated stress, you may experience anxiety, depression, sleeplessness, and memory loss, even after you quit drinking or doing drugs.
This condition is called post-acute withdrawal symptoms. Once you experience this, you may be tempted to self-medicate and turn back to drugs or alcohol.
WHY DO ADDICTS HAVE A GREATER RISK OF CONTRACTING COVID-19?
This pandemic heightened the addiction crisis across Canada. More and more people require inpatient treatment at rehab centres in Canada due to acute medical needs. For example, patients with severe withdrawal symptoms or those with infectious complications. These patients must receive the treatment they need because they're at greater risk of contracting the virus. Why? Let's find out.
Sniffing of Drugs Increases Exposure to the Virus
Snorting cocaine and other types of drugs increases your exposure to COVID-19. That's because respiratory fluids that contain COVID-19 can be inhaled as you snort the drugs. These drugs also worsen the adverse effects of COVID-19 by ruining your respiratory system. This increases your risk of difficulty breathing and overdose.
Drugs Have Direct and Indirect Immune Suppressing Effects
There's no denying that both alcohol and drugs have adverse effects on the mind and body. Both can lead to countless health conditions, including heart disease and lung disease. Drugs and alcohol also have direct and indirect immune suppressing effects. So, when you contract the virus, your body isn't able to fight against it. This increases your risk of severe illness.
Certain Drugs Increases Your Risk of Developing a Bleeding Disorder
Certain drugs constrict your blood flow. When this reacts with the hematological effects of COVID-19, it increases your risk of developing a bleeding disorder.
Inhibitions are lost and Judgement Clouded
When drugs cloud your judgment, it's tough to follow social distancing protocols. COVID-19 is more likely to spread in this case. Seek help now from a rehab center in Florida to address your addiction problem! When you're sober, it's easier to follow guidelines that will keep you safe against the virus.
GETTING HELP
Watching a loved one struggle with addiction of any kind is heartbreaking. Most Canadian families feel helpless and are just not sure how to help their loved one or even where to start looking for guidance especially after their loved one has relapsed.
Our trained interventions help families and those struggling with addiction and relapse in Canada work together towards a new solution. The goal is to help your loved one understand they need help again and then get them enrolled in a rehab treatment program in Canada (or elsewhere). Our Interventions have an incredible success rate. Despite the fear that some families have of confronting their loved one, this is the best way to intervene. You won't be doing it alone as our professional interventionist will walk your family through every step of the way.